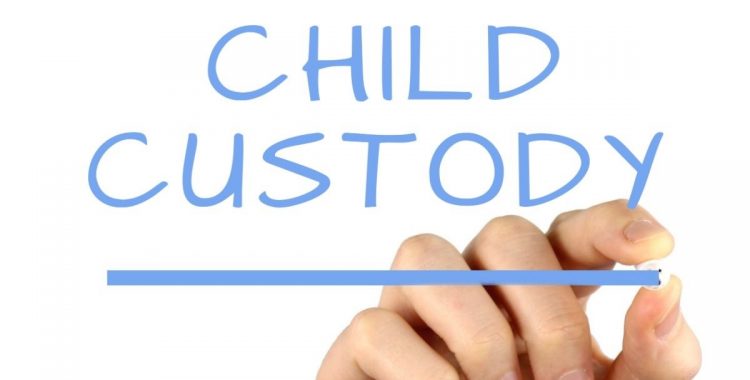 5 Lesser-Known Facts On Child Custody Modification
Whenever a couple that has children decides to separate, the courts decide on an appropriate custody arrangement that addresses the best interests of the children. In a situation where certain family circumstances or the financial condition of either the custodial or noncustodial parent changes, either parent can file for child custody modification. If you believe that the parenting plan or child support outlined in your divorce decree doesn't meet your child's needs, attorneys at 123 Custody Company can help you file for modification of child custody. Given below are five lesser-known facts about child custody modification that can help your case. Let's take a look.
1.  You Should Wait at Least a Year Before Filing
Parents must wait a year from the date of settlement agreement before seeking to modify their child custody arrangement, if the circumstances of either parent or the children has materially or substantially changed. The court may even consider your plea before the lapse of a year if you provide ample evidence to prove that your child's life or welfare is in danger.
2.  Modification Application Comes with Risks
Parents are advised to weigh the pros and cons of the action before filing for child custody modification. You may end up with a less desirable situation than your previous arrangement. You also stand the risk of losing your tailored possession schedule or requirements. The court may apply standard provisions if you are unable to justify your modification request.
Must Read: Child Support Modification: Essential Aspects that Both Parties Need to Know
3.  You Need Valid Evidence to Support your Claims
You must provide valid proof and supporting evidence for the court to even consider your child custody or support modification plea. Keep written and photographic evidence of any negligence on the other parent's part. If your financial status does not allow you to provide child support, you must provide supporting bank statements to the court.
4.  Custody Modifications May Evolve with the Child's Needs
One of the common reasons parents apply for child custody modification is to be able to spend more time with their children. If your child suffers from a medical condition, you may seek to challenge the existing custody arrangements, as the court can be lenient in such cases.
5.  Custody Orders have Geographic Restrictions
No matter whether you are a custodial or a noncustodial parent, most custody orders come with geographic restrictions that may not allow you to move with the child to another city. You are required to show extraordinary circumstances to change a geographic restriction, as the court is unlikely to deprive the other parent of frequent visitations.
Must Read: All You Need to Know about Child Visitation Laws in Texas
Talk to Us Today
Sharing the custody of a child can be emotionally taxing for both, parents and the child. It is essential to define the terms of custody in a way that meets the emotional and financial needs of the child. If you feel that your child's welfare is being compromised or you are unable to provide financial child support, 123 Custody Company can provide conditioned family law attorneys to help you to file a child custody modification plea. Our years of experience help you modify your custody settlement. To get guidance on issues such as how often can child support or custody can be modified, and valid reasons to increase child support or modify custody, fill out our contact form. You can also call our helpline at 214-599-9979.