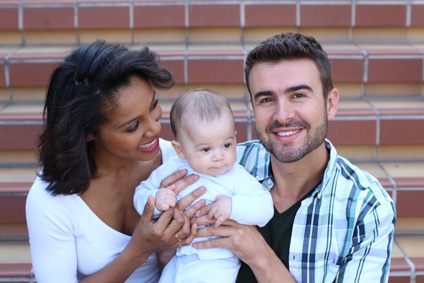 A Guide to Differences between Open and Closed Adoption
When thinking along the lines of adopting a child, the first important decision you need to make is choosing between open and closed adoption. Both types have their pros and cons, and as the decision will directly impact the child, it is imperative that you understand how the two adoption options differ from each other. Seeking advice from child adoption lawyers certainly helps you make the right choice. In this blog post, we share basic information on open and closed adoption options, and how they relate to adoptive parents, adopted child, and birth parents. Read on.
Open Adoptions
Open adoptions are common nowadays, and many adoption agencies encourage some amount of openness. Adoptive parents meet and stay in touch with birth parents. The birthparents have a say in choosing adoptive parents and they remain in touch through phone calls, emails, pictures, and letters.
Must Read: Answering 6 FAQs about Paternity Establishment in Texas
Advantages
For birth parents
Awareness of the child's well-being
Less pain and guilt about the adoption decision
More strength to deal with grief and loss
Possibility of having a healthy relationship with the child
For adoptive parents
More information on the child's history
More empathy for birth parents
Less fear that birth parents might reclaim the child due to the existence of a cordial relationship between them
For adopted children
Less-to-no feelings of abandonment
Access to history of family and birth parents
No need to search for birth parents in later years
More attachment to adoptive family
Better relations with siblings and relatives from both the families
Less identity questions
Closed Adoption
A closed adoption is confidential as the adoptive and birth parents don't know each other. An agency or middleman makes all the arrangements and helps in finalizing the paperwork. Even if adoptive and birth parents know each other, they don't stay in touch after adoption is finalized, and the child probably doesn't get to know their birth parents before turning 18. Files are usually sealed in the event of closed adoptions, and some states have procedures to allow families wishing to open closed adoptions access to information on birth parents. The process or the degree of access, however, differs from state to state, and you need to learn more about child adoption laws to properly file the request.
Advantages
For birth parents
Provides privacy
Gives ability to move on with life
For adoptive parents
There's no need to share the child with birth parents
No interference from birth parents in making decisions that involve the child
For adopted children
The child stays away from birth parents that might be unstable or emotionally disturbed
Final Words
Both, open and closed adoptions have their pros and cons that you ought to consider before taking the next step. While open adoption allows adoptive parents to freely answer their children's questions about their birth parents, the degree of openness can be a threat, as birth parents might want to reclaim the child. Before committing to adoption, be sure that you discuss all the legal aspects with an attorney and prepare to accept changes in the contract, if the birth mother decides to limit the contract or seek more say in the life of the child. If you need to learn more about child adoption law or want to adoption help, free feel to get in touch with the 123 Custody Company by filling out our contact form. You can also speak with our child adoption lawyers by calling us at 214-599-9979.