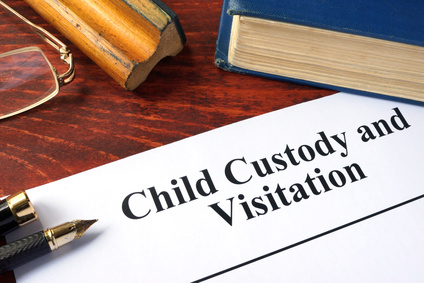 A Look at the Visitation Rights of Noncustodial Parents in Texas
Texas law provides a certain child custody and child visitation rights to non-custodial parents, to help them maintain their relationship with their children. The law understands that it is often beneficial for the child to spend some time with both parents, and therefore, encourages separating parents to take the fact into account. By contacting a child custody attorney, non-custodial parents can learn about their child visitation rights and legal options they have to exercise the rights. In this blog post, we look at a few of the child visitation rights provided to non-custodial parents. Let's begin.
Standard Possession Order
You can visit your child every first, third, and fifth weekend of each month under a standard possession order, if your child is less than 100 miles away. The visitation lasts from 6pm on Friday to 6pm on Sunday. The law also gives you the right to spend time with your child every Thursday from 6pm to 8pm. During summers, you can take possession of your child for another 30 days.
Christmas and other Holidays
Child visitation rights during holidays may not be as easy to understand as they apply under a standard possession order; however, a lawyer can give you valuable insights. Christmas holidays begin from the time a child gets out of school till December 26, and then from December 26 to until school resumes. Non-custodial parents have the right to take possession of their child either during the first half or the second half of these holidays. If you take possession of your child from December 26 till school opening (the second half), next year you will get possession for the first half of the holidays. Possession during Thanksgiving and spring breaks is divided according to odd and even years. The law may, for example, grant you possession of your child during odd years for Thanksgiving.
Other Visitation Rights
If the child lives more than 100 miles away, child visitation rights will slightly differ under a standard possession order. The non-custodial parent gets less access to the child every month. Due to such restricted access, the law allows you to spend more time with the child during the holidays. Remember, child visitation rights for noncustodial parents vary from case to case, and it's up to the court to provide more or less time, depending on what is deemed to be in the child's best interest. If your child is a newborn, for example, the court may shorten your child visitation time until the child is three years old.
Conclusion
There are various other facts that you need to know about child visitation rights if you are involved in a custody battle with your ex-partner. If you reach an agreement, for example, and the court concurs, your rights may be different than what you usually get under a standard possession order. Child custody attorneys at 123CustodyDallas can explain all the details, help you learn about your legal options, and even fight in your corner. To book a no-obligation appointment, call us at 214-599-9979, or fill out our contact form.