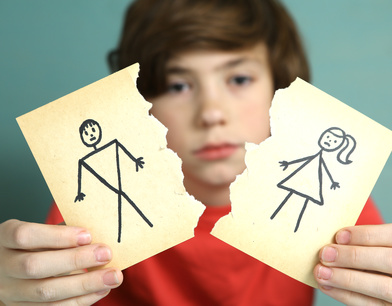 Understanding Parental Rights Termination in Texas
Texas has a statute that permits the voluntary or involuntary termination of parental rights. There are situations where it becomes essential to terminate parental rights of one party, in the interest of the child or to protect the child. Irrespective of the type of termination, a family lawyer is needed at every hearing, to help the court make the right decision. While a family attorney is always there to clarify all doubts, both the parents should be aware of the fundamentals of parental rights termination in Texas. The blog post gives an overview of parental rights and their termination.
Parental Rights
Parental rights give parents the responsibility of their children and the right to make decisions for them. After divorce, couples who are biological parents and married usually get joint parental rights. When the court terminates parental rights, the ex-parent no longer has the financial obligation and other responsibilities of the child. The ex-parent cannot interfere with the decisions such as the child's education, place of residence, and religion.
Must Read: Answering 6 FAQs about Paternity Establishment in Texas
Voluntary Termination
A parent may voluntarily terminate parental rights if:
Paternity test shows they are not biological parents
If the court gives parental rights to the new spouse of the custodial parent through legal adoption
The custodial or noncustodial parent may also file for voluntary termination of rights of the other parent upon noticing lack of interest or involvement in parenting of the child.
Involuntary Termination
There are situations when parental rights of one parent or even both parents could be cancelled without their consent, if the court believes the decision is in the best interest of the child. Some of the situations where the court may involuntarily terminate parental rights are:
If a parent cannot be traced
If the parent abandons the child or pregnant mother and doesn't return
If one parent wants to single-handedly raise the child because of safety reasons
If family members are suspicious about the safety of the child at home
If the parent doesn't provide required car to the child for a long period
If the parent convicts a serious crime
If the child is placed with Child Protective Services as parents are drug addicts, do not provide adequate care to the child, or are a threat to the safety of the child
Wrapping Up
Separated parents need to know the legalities of parental rights termination as it helps in ensuring a secure future for the child. Instead of self-filing the petition for parental rights termination, parents should hire a family lawyer with proven expertise in child custody laws. If you have any questions about child custody and parental rights, the attorneys at 123 Custody Dallas are here to help. For a free consultation with our experienced divorce and family lawyer, call us at 214-599-9979 or fill out the form.